The world never stops evolving
Tomorrow starts today. Let's create the stories for tomorrow now. Let's innovate together. Because through collaboration and co-creation we can more easily light amazing sparkles.  Let's connect the power of our brains so we can create blooming brands.
Nowadays ideas and people travel worldwide. Thinking local is good. But always considering an international frame.
Digital tools can be very resourceful and help us save time and be more efficient. Meetings are great but they are not always necessary. Let's be more agile, flexible and connected.
Everyone can be creative. Let's use the design thinking approach and act more as curious explorers, let our thoughts cross some boundaries and wander in uncharted territories for a few moments. Thus, we can find great inspiration and uncover strong and meaningful insights in consumers lives.
Sustainability and meaningfulness should not be optional. There is no planet B. The quest for meaning and purpose from a consumer point of view grows stronger every day. Therefore it is time to get involved and do our best to safeguard the existing one. Sustainable innovation is a valuable option.
Flexibility, open mindedness and personalization are key in this constantly evolving world.Rigidity and standardization are old-fashioned. Don't be afraid to recalibrate your projects and ideas. Changes may bring positive results and success.
A network approach: LIVELY INSIGHTS is a boutique research collective of professionals that works with RELIABLE PARTNERS WORLDWIDE and can be hired as a project leader or as a member of a wider global team.
Creating the world of tomorrow is no longer a matter of governments, state institutions and public or private companies only. People empowerment, willingness to act and be involved in the construction of their future is stronger every day.
> Collaborative innovation for meaningful and durable solutions is key.
> Region of interest under surveillance: Central & Eastern Europe
80 million potential consumers across all countries in the post-communist Eastern block (excluding Ukraine & Russia).
Strong need to be in line with the rest of the world and get social validation in most of the Central & Eastern European countries.
Consumers look for new experiences … even if pragmatism and smart shopping are still major trends for most people in countries like Poland, Czech Republic, Romania, Hungary, Bulgaria, Slovakia.
Openness to international brands … but also support of the local economy.
High Internet use.
Easy access by plane to city capitals (rather well-developed).
About Andreea Jacob, Founder & CEO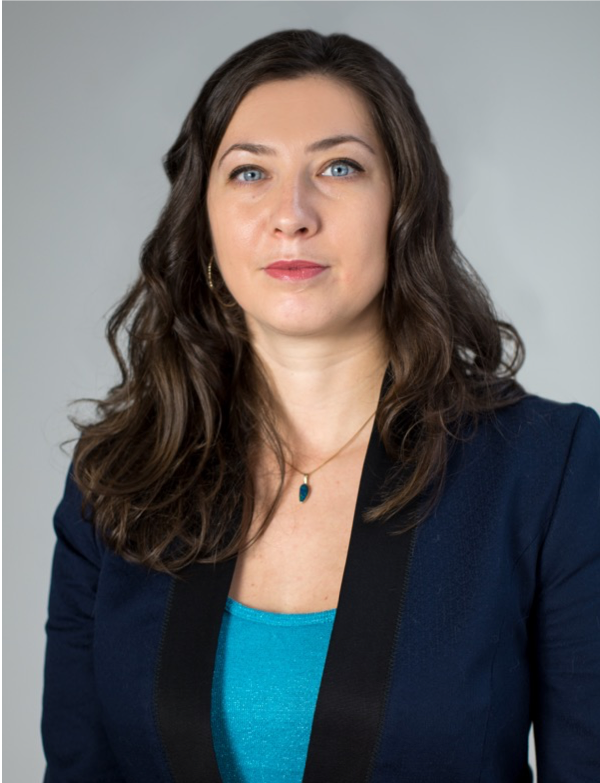 "Digital native or Millennial, with a Master's Degree from CELSA in Marketing and Branding, I am very familiar with methods and notions such as e-reputation, storytelling, design thinking, content management, social media, infotainment, UX/UI approaches, online communities & tech-driven technologies for insights collection, co-creativity, smart services, agile marketing, crowdsourcing and so on and so forth.
Connected to modern digital technologies and the retail environment, strongly anchored in today's world but constantly thinking about the future, I enjoy working on collaborative and meaningful innovation, marketing strategy or brand positioning projects on topics linked to consumer / shopper behavior and product development.
My curious nature and international background (I am fluent in French, English, Romanian & Italian and I have an intermediate level in Spanish) make me a perfect partner for projects worldwide.
Focused, innovation driven, pragmatic and ambitious, I am a quick learner and I love challenges.
I am passionate about human truths and I like to dig deep to find meaningful insights and deliver straightforward and operational recommendations.
I have a hybrid profile with a solid professional experience both in marketing innovation & consulting and international market research. So far, my main fields of expertise are: food & beverages, fragrance & cosmetics, luxury,  hospitality sector, car rental industry, services, new technologies.
On my LinkedIn profile you can learn more about my previous work experience and clients.
As an ESOMAR Member, I comply with the ICC/ESOMAR International Code on Market and Social Research and ESOMAR World Research Guidelines.
I look forward to innovating together."
Andreea