News from Andreea (Lively Insights)
Discover Andreea's blog presenting today's Romania

> A platform where Romania appears unveiled: beautiful, fascinating, welcoming, sometimes superficial, indifferent or contrasting.
> A modern big picture of Romania with lovely stories, beautiful landscapes, interesting ideas and inspiring people.
Browse through several snapshots of Andreea's thoughts and travels in search for lively insights
> Ideas, links, pictures illustrating lively insights collected during travels and international fieldworks around the world or through online qualitative research.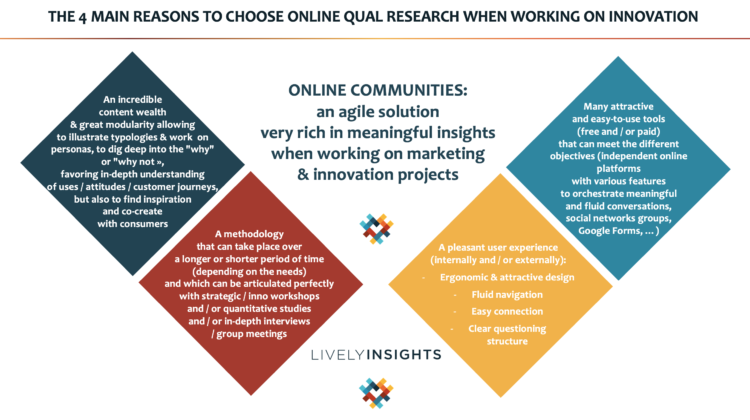 The 4 main reasons to choose online communities when working on innovation projects Online communities with consumers (also known as online Qual research) represent an agile solution, very rich in meaningful insights. Especially when working on marketing & innovation projects. Below
Read More